Celebrating Love and Connection: Heartwarming Personalized Jewelry Stories
Apr 23,2023 | Joycenamenecklace
Introduction:
Personalized jewelry has the power to celebrate love, connection, and meaningful moments in our lives. In this blog post, we're sharing heartwarming stories from our customers who have chosen our personalized gold name necklaces and other custom pieces to create unforgettable memories.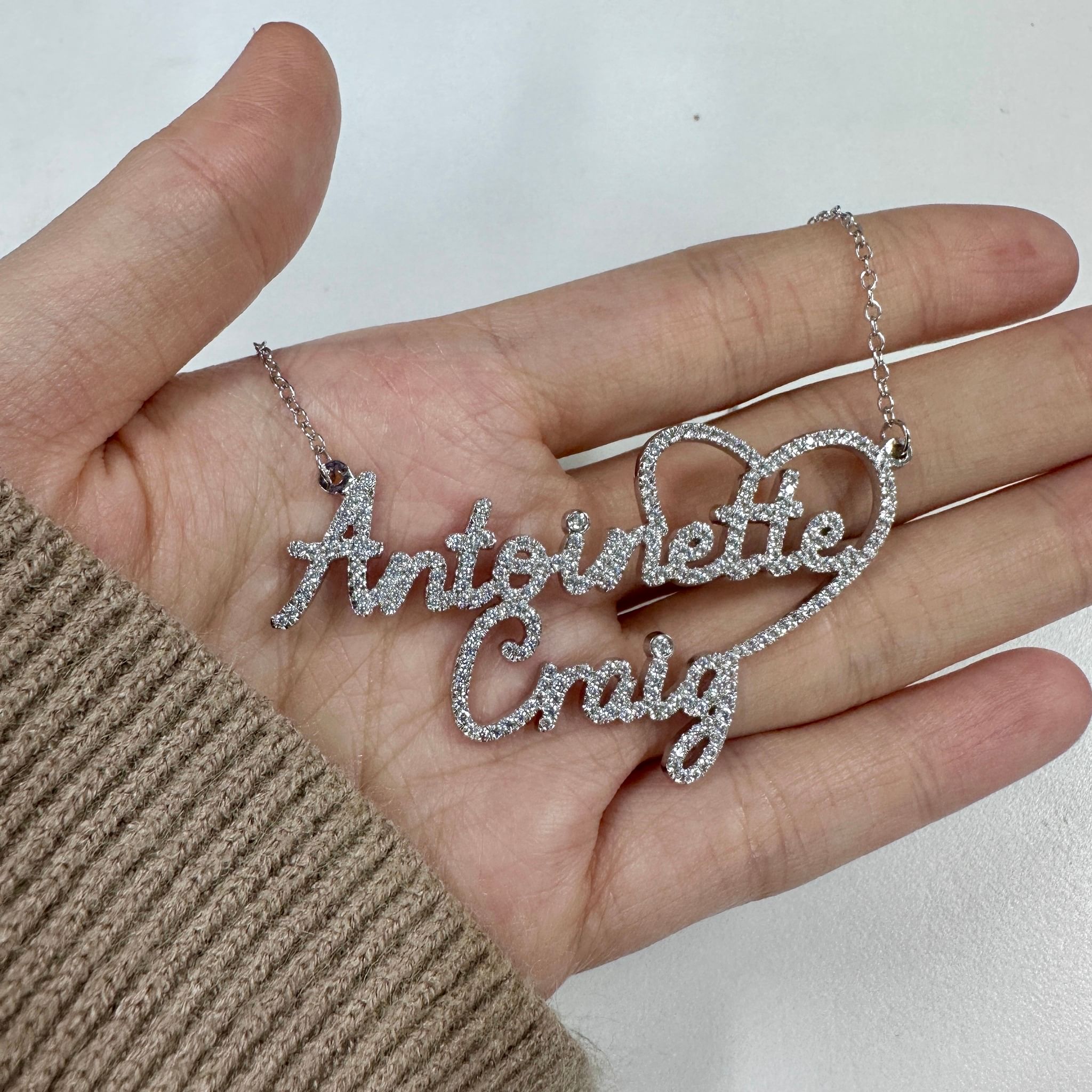 Story 1: A Timeless Anniversary Gift Subheading: Rekindling Romance with a Custom Gold Name Necklace
Antoinette and Craig recently celebrated their 10th wedding anniversary. Wanting to give her husband a unique and meaningful gift, Antoinette decided to surprise him with a 14k gold plated name necklace featuring both their names intertwined. Craig was deeply touched by the gesture, and the couple has since found the necklace to be a beautiful symbol of their enduring love.
Story 2: Honoring a Beloved Mother's Memory Subheading: A Sentimental Tribute with a White Gold Name Necklace
After losing her mother to a long battle with illness, Emily sought a way to keep her memory close to her heart. She chose a white gold name necklace with her mother's name engraved in elegant script. The necklace now serves as a cherished reminder of the love and support her mother provided throughout her life.
Conclusion:
Personalized jewelry has the ability to capture emotions, honor memories, and strengthen connections. Our customers' stories are a testament to the impact that a custom piece can have on their lives. Visit our online store to explore our stunning collection of personalized gold name necklaces and create your own unforgettable story.