How to Choose the Perfect Personalized Father's Day Gift
May 23,2023 | Joycenamenecklace
Introduction:

The beauty of Father's Day lies in expressing our gratitude for the father figures in our lives. Finding a gift that embodies our love and appreciation can often be a daunting task. In this guide, we will walk you through how to choose and personalize unique Father's Day gifts that are sure to make a lasting impression.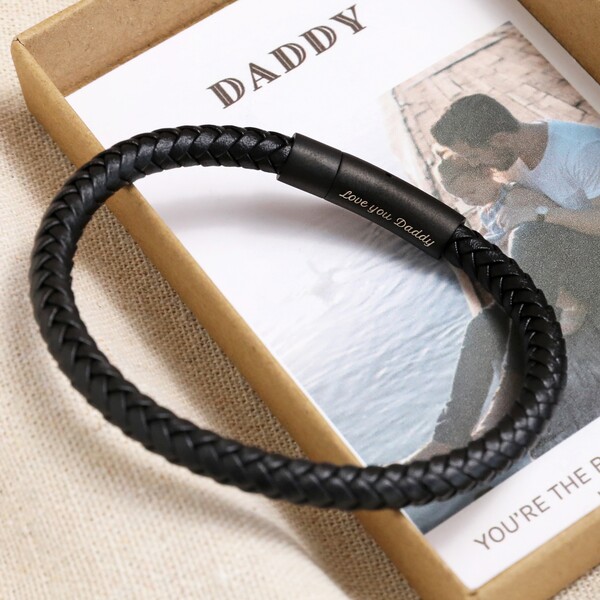 How to Personalize a Leather Bracelet
A leather bracelet can be a testament to a man's character - it's sturdy, durable, and matures beautifully over time, much like a father's love. Here's how to elevate this accessory into a meaningful gift:
Step 1: Choose the right leather bracelet
Depending on your dad's style and your personal message, we offer several types of personalized leather bracelets:
Personalized Men's Name Leather Bracelets Adjustable with 1-8 Beads: This bracelet is versatile, and perfect for fathers who love minimalist yet meaningful accessories. You can customize it with up to 8 beads, each carrying a unique name or message. This could include the names of his children, significant dates, or an inspiring quote that he lives by.

Mens Leather Bracelet Engraved Personalized ID Bracelets Black Brown: For those who prefer a more traditional look, this bracelet offers a sophisticated touch. The metal ID plate can be engraved with a special message, his name, or a significant date.

Leather Braided Rope Bracelet For Men Engraved Mens Bracelet Black with 5 Beads: This bracelet combines rugged style with sentimental value. The braided rope design gives it a masculine edge, while the personalized beads add a touch of warmth and love.
Step 2: Decide on the personalization
Now that you've chosen the bracelet style, it's time to think about what the bracelet should represent. This will highly depend on the recipient's personal story and the bond you share with them. A significant date, like your father's birthday or the day you were born, can add a special touch. His initials or the names of his children can make the bracelet truly unique and close to his heart.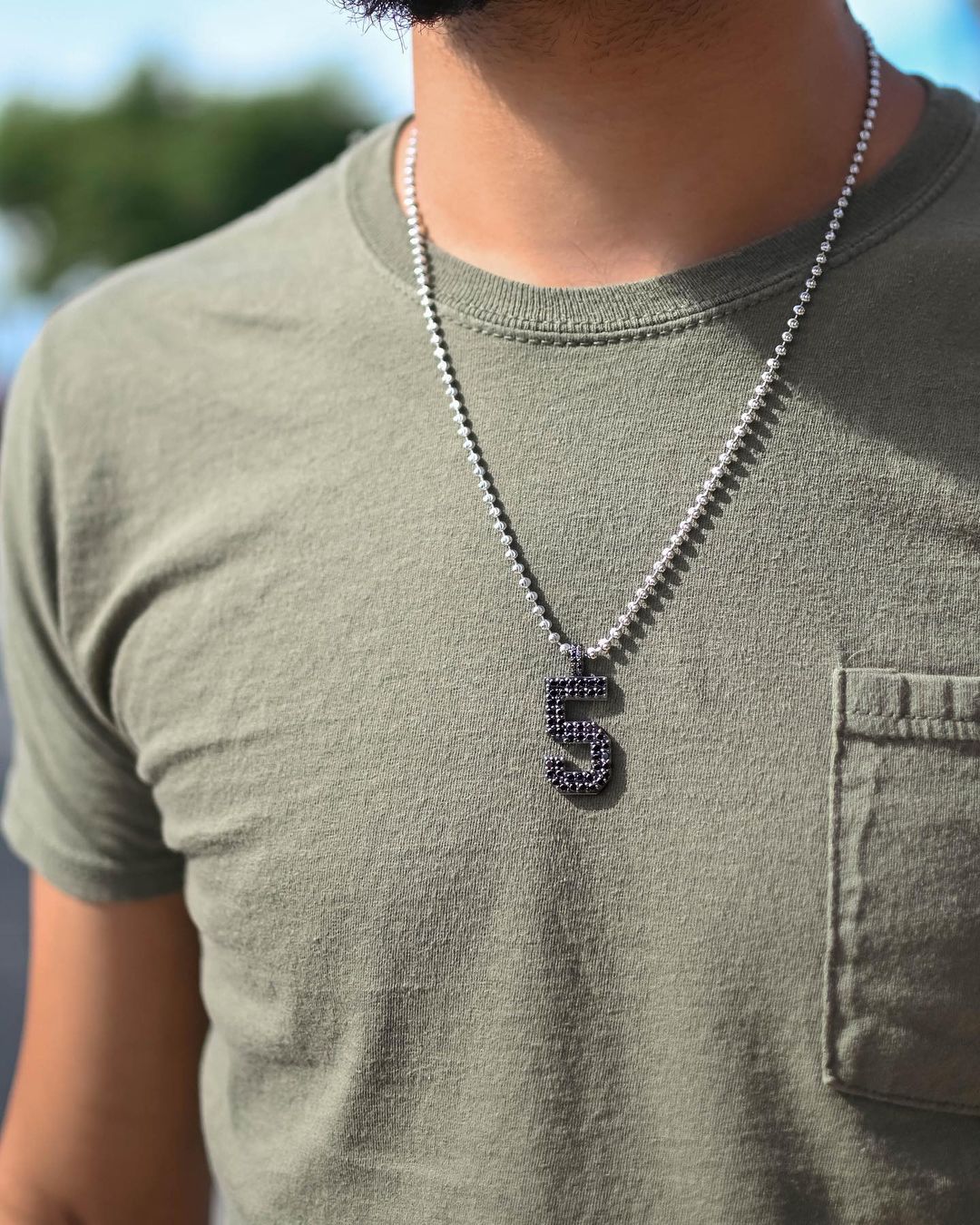 How to Select a Unique Necklace
If your father figure is a fan of necklaces, a personalized necklace could be the ultimate gift. Let's explore how to choose and customize one:
Step 1: Choose the right necklace
We offer the Personalized Number Necklace For Men, which allows you to customize the pendant with a significant number or date. It's a simple yet stylish piece that complements any outfit, from casual to formal.
Step 2: Decide on the personalization
Much like the bracelet, think about a number that carries significant meaning for your father figure. It could be his birthday, the day he became a dad, his lucky number, or even a jersey number if he's a sports fan. This makes the necklace not only a piece of jewelry but also a keepsake of a cherished memory or a personal attribute.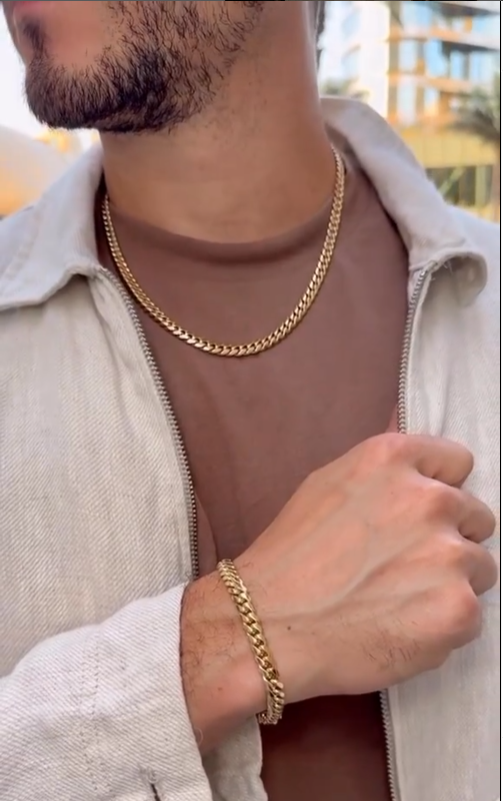 How to Add a Personal Touch to a Gold Plated Chain
The 6MM 14K Gold Plated Cuban Link Chain Necklace is a classic piece that exudes sophistication and style. While this piece is not personalized in the traditional sense, you can make it special by adding a heartfelt note. This could be a letter expressing your love and appreciation, sharing your favorite memories with him, or simply telling him how much he means to you.
With these steps in mind, you can turn a beautiful piece of jewelry into a cherished memento that your father figure will treasure forever.
Father's Day is about celebrating shared memories, love, and appreciation. This guide aims to help you navigate the process of selecting a perfect gift that matches his unique personality. As you explore our guide, we hope you will find the perfect present to convey your deep appreciation this Father's Day.