Product Description:
The custom birth flower necklace with name is the most unique jewelry. Twelve kinds of flowers correspond to twelve months.
Birth flowers blooming in different months have different characteristics, symbolizing health, happiness and strength. Customize your own flower necklace according to your birthday. It can protect you and bring good luck,It featured:
1 personalized name
1 flower design
Available in 3 color options
Birth Flower: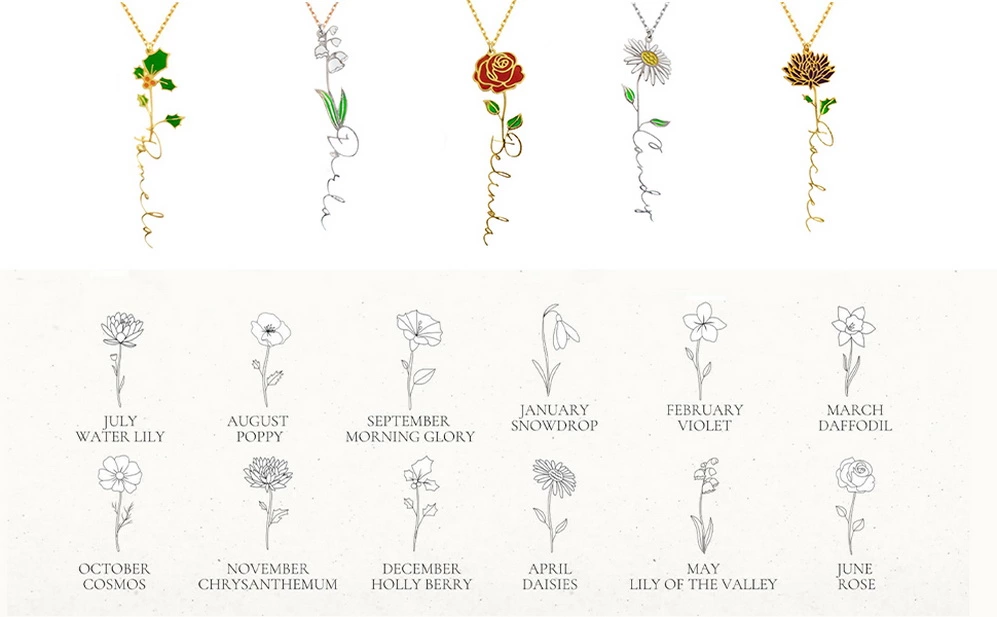 NOTE:
**This item requires 5 - 7 business days to handcraft,
**This item cannot be modified once you finish the payment.