PROMOTION
Enjoy 10% off custom gifts with code HURRY
Product Description:
Our Stunning Carrie Style Name Necklace brings plenty of "Wow!" factor to your everyday look. The name is inlayed with enchanting stones, which adds beauty and treasure to the necklace. It is a sparkling piece for everyday wear or in special occasions. The necklace is made of sterling silver. It features:
1 personalized name
Mounted diamond
Matching chain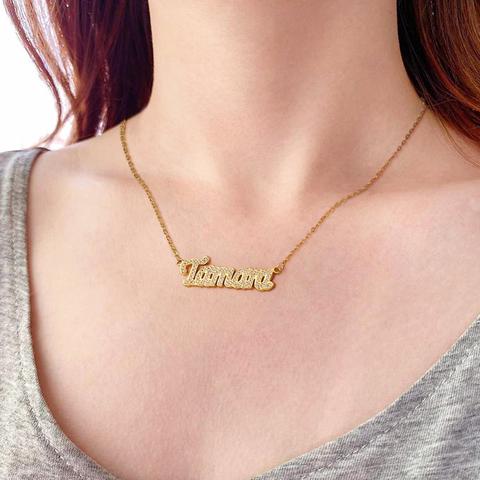 Font:


NOTE:
**This item requires 5 - 7 business days to handcraft,
**This item cannot be modified once you finish the payment.